Clothing & Footwear
How to play in the rain
---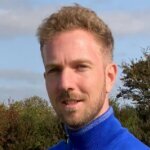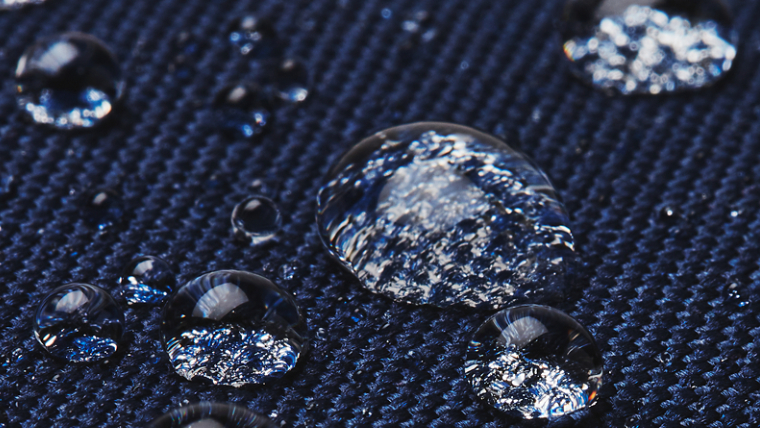 When we're playing golf throughout the colder months, we've got all kinds of factors to consider we may be up against.
Rain, whether it's light or heavy, can be a big distraction and reduce our vision. Besides making us feel damp and uncomfortable, it also makes the ground underfoot very slippery so we need to be extra careful with our footing. If our grips get wet, our hands may well slip during our swing, and wearing extra layers to keep out the cold can feel like a bulky burden.
All this being said, when we're out in the elements and we pull off some fantastic shots, it feels even better than usual considering the extra challenge. We all want to be playing as good as possible in the winter rain, so when we head out to the course it's of the utmost importance that're we're properly protected with durable golf waterproofs.
Survey data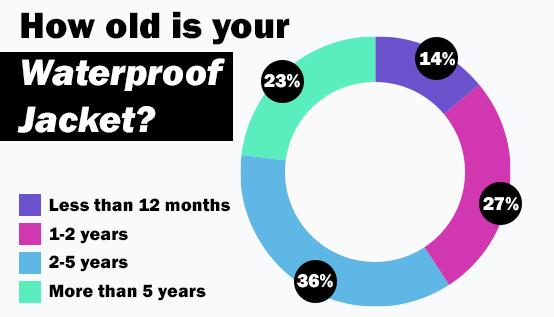 When we conducted a survey,
just 14% of the respondents that answered play golf with a waterproof jacket that's less than 12 months old
As you can see from the data above, the majority of golfers are heading out the course during winter wearing a waterproof that's many years old.
The older a garment is, the more wear and tear it's been through, and the higher the likelihood it won't be performing as well as it used to. We want you to be as safe as possible on the course, so here's a handy reminder of why you should invest in a new waterproof jacket this year.
What to look for in a waterproof jacket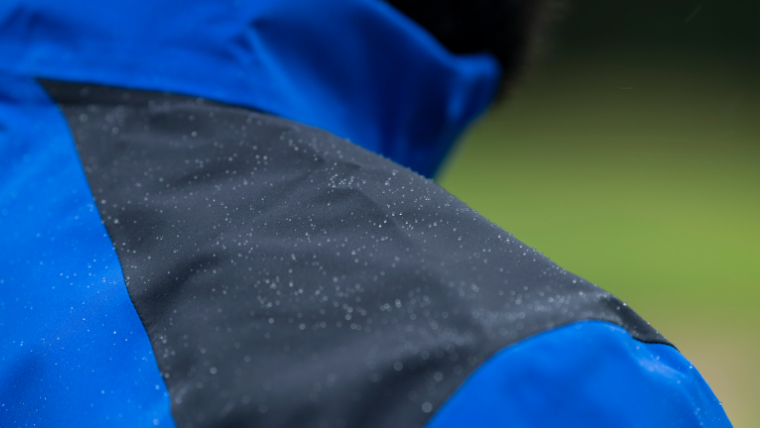 There are a number of factors that go towards putting together a solid waterproof winter outfit. The first being, to state the obvious, you need your jacket to be coated in a waterproof coating so that the rain runs off you and doesn't sink into the material.
A big reason to buy golf waterproofs rather than a standard raincoat is that these garments are designed for golf-specific outdoor activity. They are made to be lightweight and form-fitting so that you won't feel baggy or flappy at all as you twist your body through your golf swing. These jackets are whisper-silent and won't distract you at all as you move around the course.
Protecting your whole body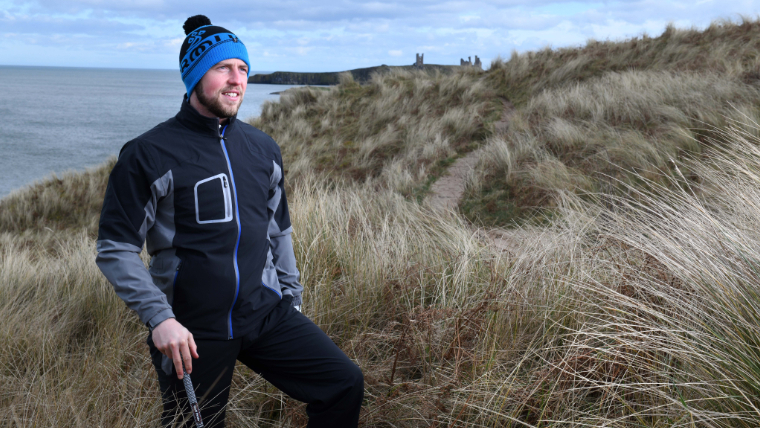 You're going to need your full body kitted-up on those days when the forecast is threatening a heavy downpour. Modern golf brands make waterproof trousers that perfectly match their waterproofs.
These trousers are very stretchy and are designed to easily fit over your typical golf trousers. They're easy to slip on and off in a pinch and will keep your legs bone-dry and free from any irritation.
Besides jackets and trousers, there's a whole range of additional gear you can outfit yourself with to stay as comfortable as possible throughout winter.
Waterproof bucket hats are a prime example. They fit on your head securely and are specifically shaped for the rain to run right off your head.
It's also a good idea to add a weather-proof glove to your bag to make sure you have a strong hold of your clubs when your grips get damp. Bobble hats and winter mitts are essential for making sure you don't feel the cold on those chilly winter rounds.
ProQuip makes some incredible, durable golf clothing, and this year's release of waterproof jackets are sure to keep you in the mindset for shooting low scores.
The latest ProQuip golf waterproofs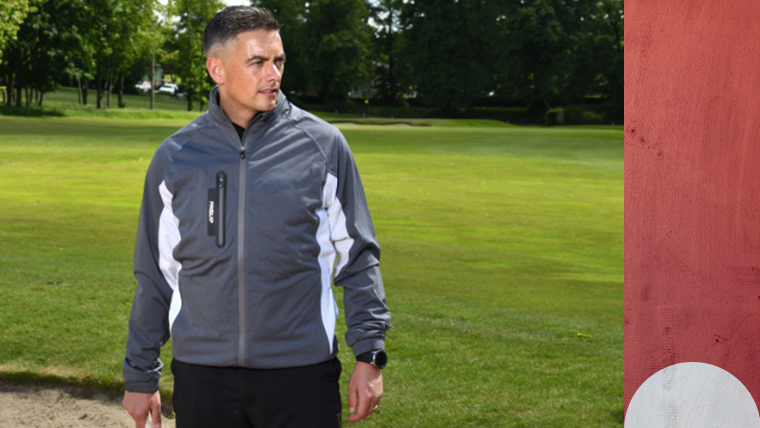 ProQuip is one of the best brands in golf when it comes to protecting you from the elements. Their latest Jackets are incredibly comfortable, and will keep you going all winter long.
The ProQuip Pro-Flex EVO 2 Waterproof Jacket for example is packed with tech that'll keep you dry underneath in the toughest of rainfalls. The garment features a full-length waterproof zip and zip side pockets. The jacket also has an external waterproof chest pocket that's great for resting your hands in between shots.
The EVO 2 not only provides you with a lot of security, it's incredibly comfortable too. The knitted outer fabric has a comforting soft feel to it, and the material has 4-way stretchy built in to give you excellent freedom of movement. The adjustable velcro cuffs will allow you to find your perfect fit each time you slip the jacket on, and the Swing Silent technology will keep you focused and free from any noise distraction.
If you're on the lookout for new golf waterproofs and winter equipment, we have a vast range of products in the pro shop that you can try on in a moment's notice. If you've seen a specific piece you're interested in, we'd be more than happy to help, contact us today.